VerDat
Public service tool that shows how public budget is administered.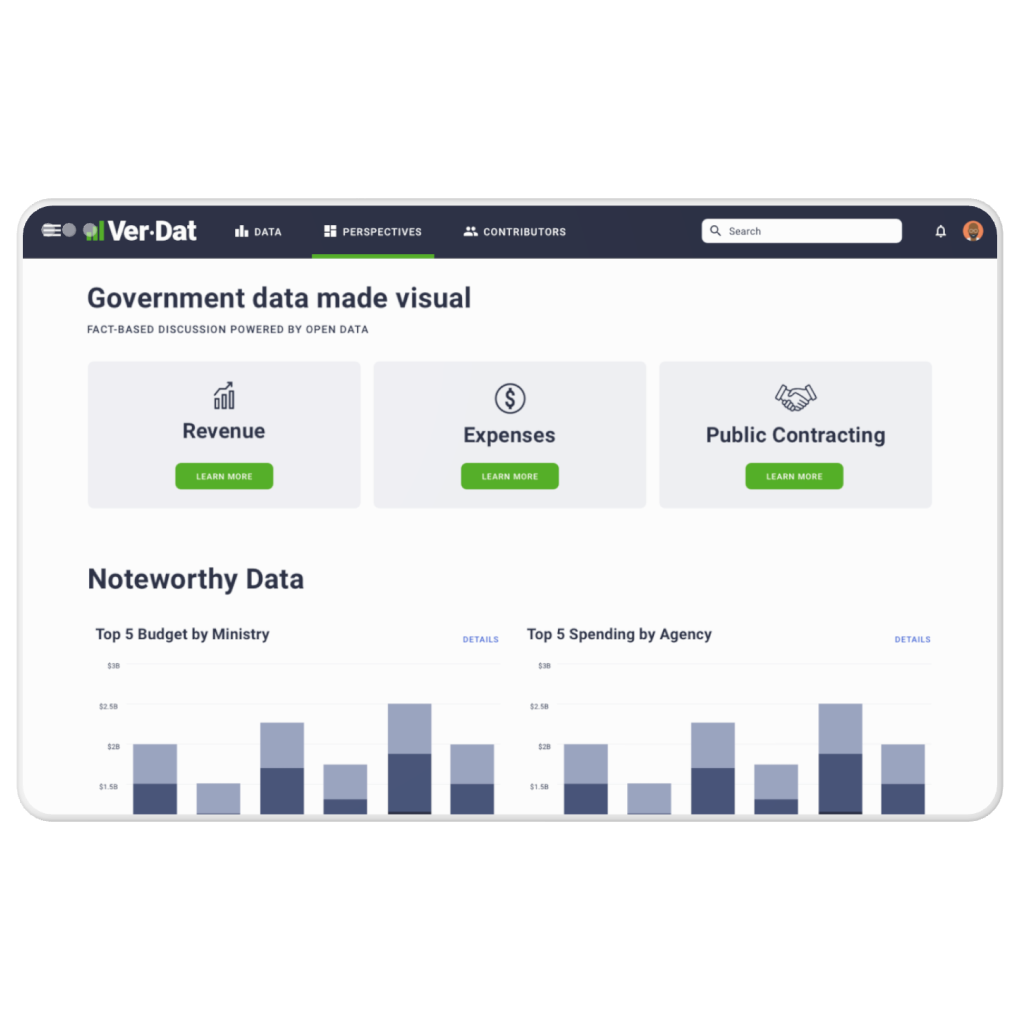 Team
1 Mobile developer
1 Backend developer
1 Project manager
Website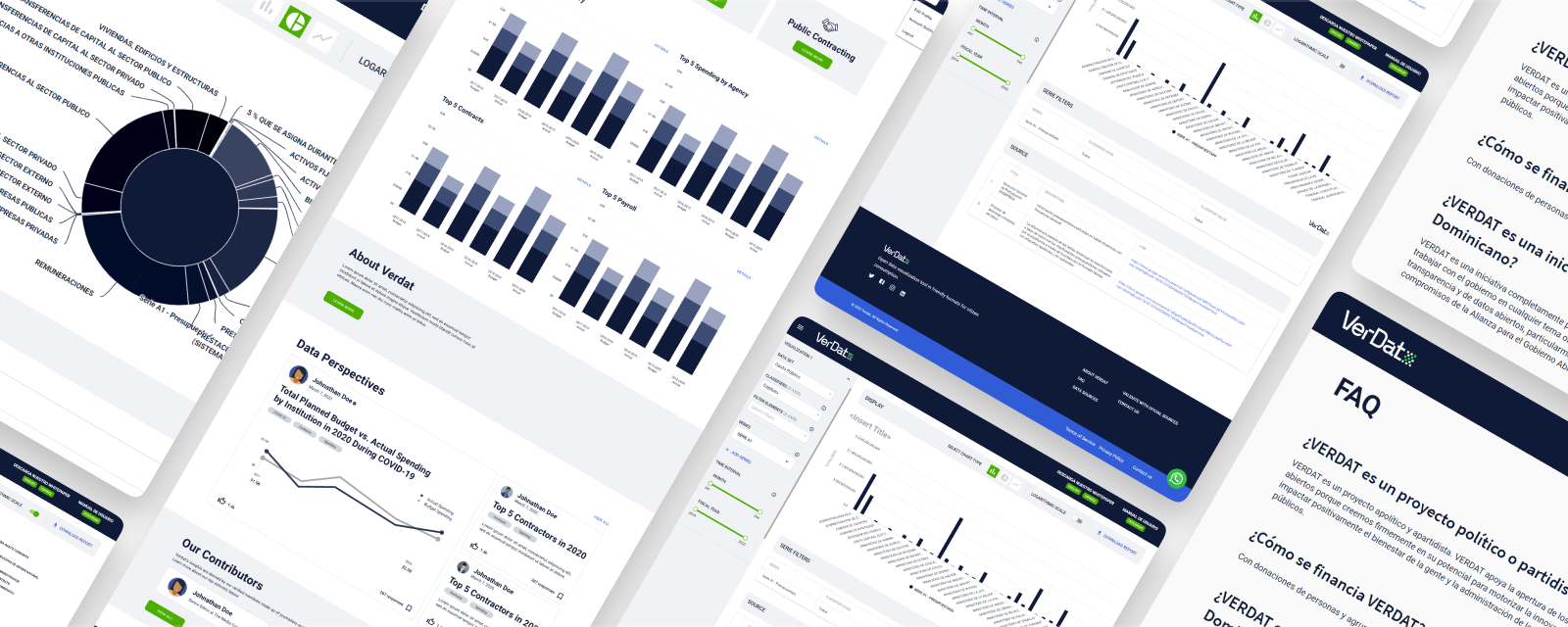 Challenge
Find a process to curate different types of databases and build a great data lake
Solution
We built an MVP to show the spending data for Domenican Republic. The MVP went live in Feb. 2022. We also started to explore QuickSigth for the Data Lake.
Ruby on Rails

React

AWS