GigPro
How we helped the hospitality industry scale a gig platform.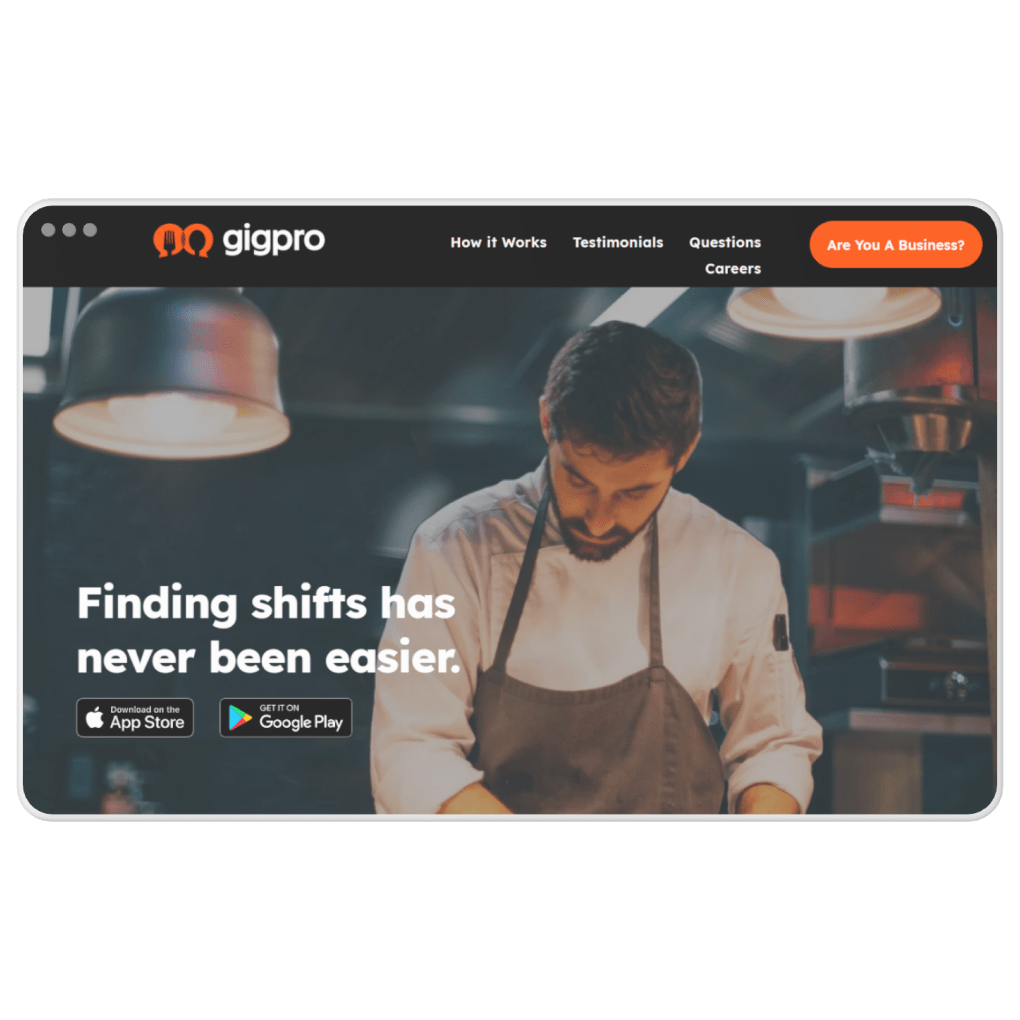 Team
1 Mobile developer
1 Backend developer
1 UX/UI designer
Website
Introduction
GigPro is a gig platform focused on the hospitality industry. It helps restaurants, hotels, event companies and other related businesses find temporary staffing. It also helps people who are looking for flexible work, acting as a platform where they can find good, reliable work.
Challenge
GigPro needed a tech team that could work fully remote during Covid 19 times. Furthermore, they did not have a large budget, so the team had to be affordable. They also needed to build the app from scratch.
Solution
They started working with a local company from South Carolina, but when that company raised its rates, GigPro scrambled to find an affordable solution. Then they reached out to IT Crowd. We helped them build a team, sourcing and hiring human resources which fit with the company culture. IT Crowd's work has kept GigPro working to this day. We built and maintained the company's platform and app.

React Native

Python

Django

React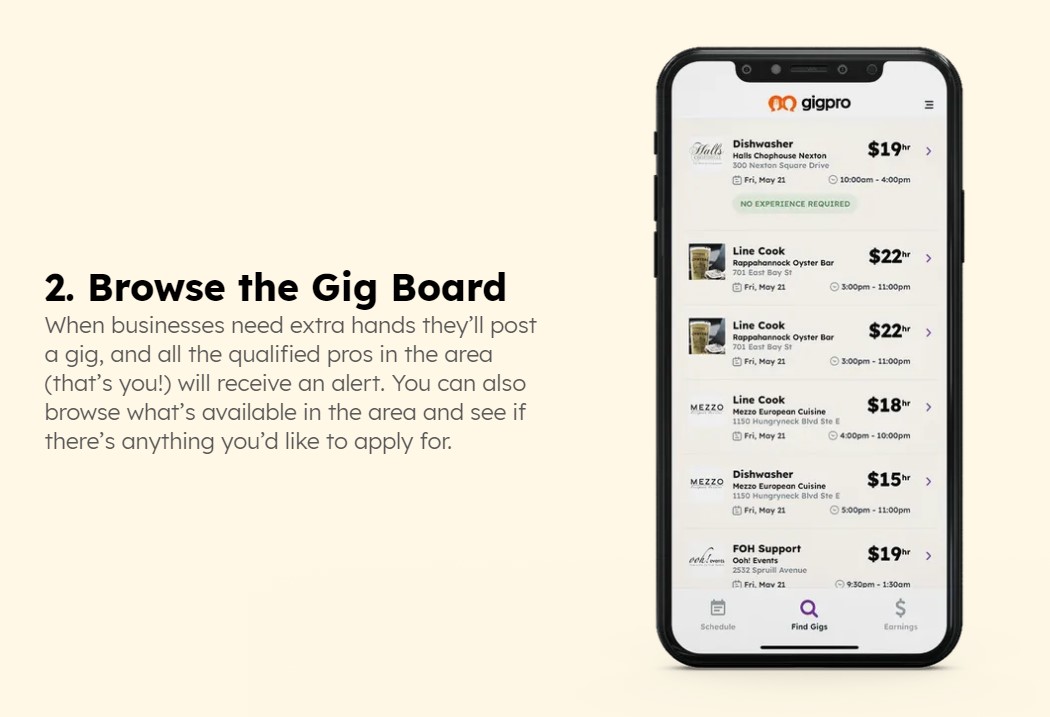 What We Did
Built an affordable SR team of 3 people: a front-end dev, a back-end dev, and a product designer.
Developed and built a platform and an app.
Provided support and performed maintenance.
Became a tech partner who also helps them assess what's best for the business.
"I see the talent from the engineers and designers that came to us through IT Crowd, which equals that of the candidates I've been interviewing here in the US. I have worked in the software industry for 21 years – that's a lot of interviews and hirings."

Jonathan Komorek

Technical Cofounder & CTO, Gigpro

"IT Crowd's LATAM-based staff shared our time zone and made communications much easier because they really speak and write in English."

Jonathan Komorek

Technical Cofounder & CTO, Gigpro

"Our team members and the engineers working with us every day, as well as IT Crowd's representatives, engage with us and help us grow our organization. GigPro couldn't run its daily operations without IT Crowd. That's the truth."

Jonathan Komorek

Technical Cofounder & CTO, Gigpro

"One of the nicest things about working with IT Crowd is that it really feels like a partnership. I can login to Slack and my email, reach out to Guido and other guys, and comfortably set up a conversation to discuss our needs and come up with a solution."

Jonathan Komorek

Technical Cofounder & CTO, Gigpro

"I feel ITC does a very good job of protecting our interests when we discuss how to move forward. It's not just about trying to sell us more developers. That's one of the reasons why we are still working with IT Crowd."

Jonathan Komorek

Technical Cofounder & CTO, Gigpro

"Reach out to IT Crowd and talk with those who've worked with them. We spoke to customers who have used IT Crowd. That really helped us understand what we were getting into. And it has worked out great for us."

Jonathan Komorek

Technical Cofounder & CTO, Gigpro

"You must be open to the possibility of talking to other people who have gone through the same thing to get options you didn't have before. Thats was IT Crowd for us."

Jonathan Komorek

Technical Cofounder & CTO, Gigpro

"I see the talent from the engineers and designers that came to us through IT Crowd, which equals that of the candidates I've been interviewing here in the US. I have worked in the software industry for 21 years – that's a lot of interviews and hirings."

Jonathan Komorek

Technical Cofounder & CTO, Gigpro

"IT Crowd's LATAM-based staff shared our time zone and made communications much easier because they really speak and write in English."

Jonathan Komorek

Technical Cofounder & CTO, Gigpro