Career Circle
How we nurture expertise in a global talent leader.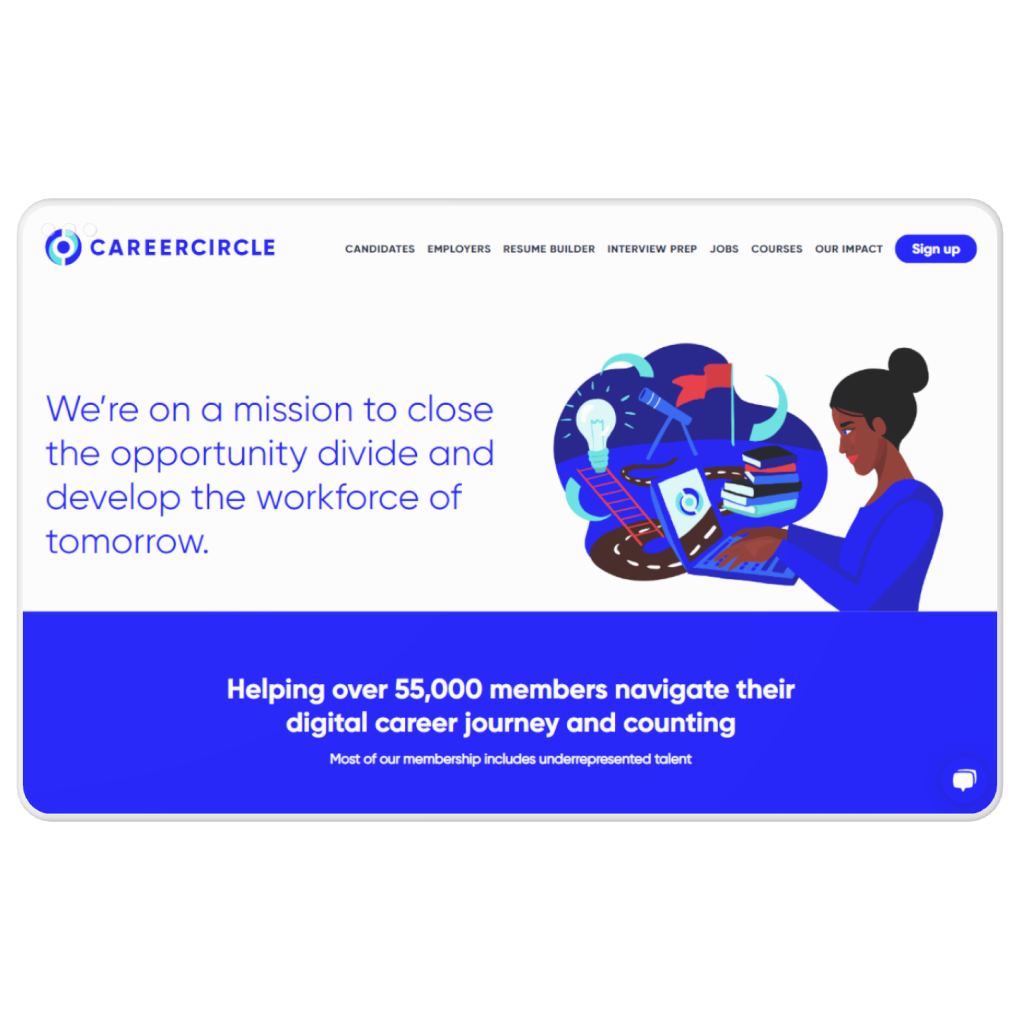 Introduction
Career Circle is one of the digital products built by The Garage of Allegis Group, a massive company that connects talent with jobs. Career Circle is a platform that seeks to connect people who are not working for different reasons (poor academic background, single motherhood, etc.) with job opportunities. In other words, it's about inserting or reinserting people with fewer possibilities into the formal labor market.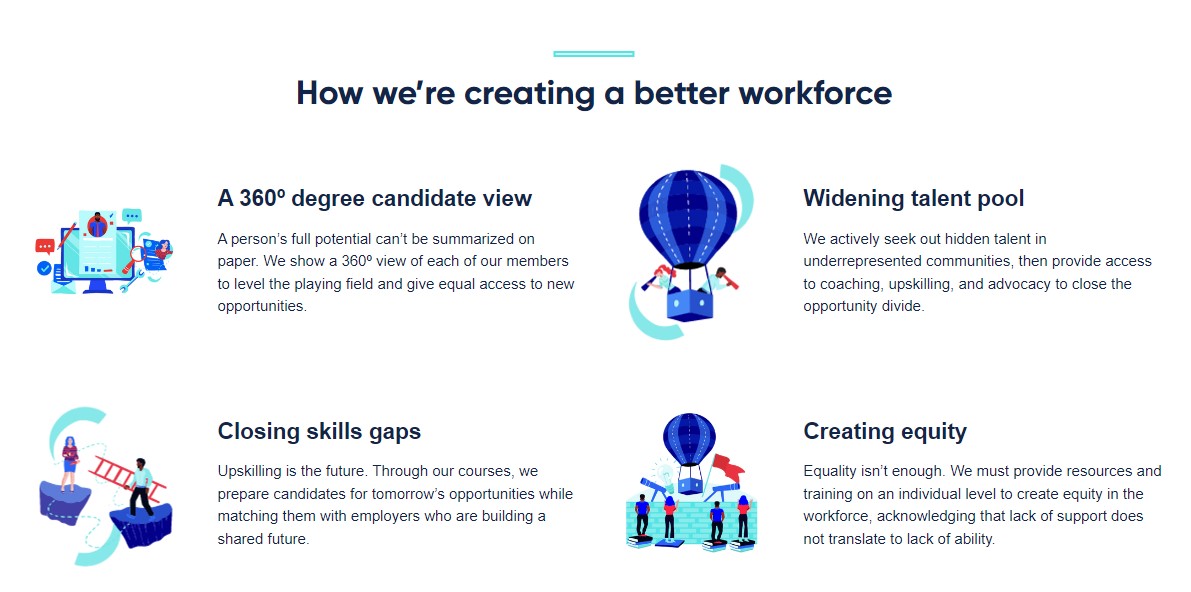 Challenge
Career Circle was looking to add a React Native developer to their tech team. As Brent Ferree, Enterprise Architect at Allegis Group, said: "The challenge is finding people who are comfortable working with a small team. They will be able to focus – we don't have a lot of distractions. It's about working on the platform, wanting to be part of something". We needed people who were ready to start right away and met Career Circle's technical and culture needs.
Solution
We had a React Native developer available and were confident in his ability to meet every customer requirement. And he did, meshing very well with the rest of the team, as if he had always been a member. The customer is very happy to have him in his team and ready to hire more people through IT Crowd.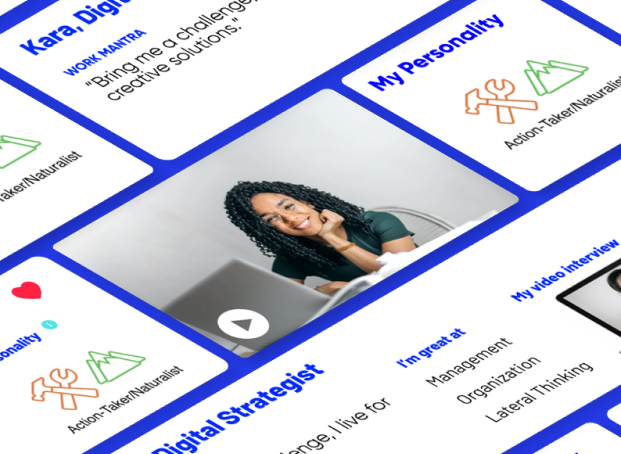 What We Did
Built an affordable SR team of 3 people: a front-end dev, a back-end dev, and a product designer.
Developed and built a platform and an app.
Provided support and performed maintenance.
Became a tech partner who also helps them assess what's best for the business.
"IT Crowd's team enjoys the work, shows up, is engaged, wants to be part of it, and is excited; he's also learning and growing his skills. That's the kind of environment I want to foster, so people do something that seems meaningful."

Brent Ferree

Enterprise Architect, Allegis Group

"IT Crowd's team enjoys the work, shows up, is engaged, wants to be part of it, and is excited; he's also learning and growing his skills. That's the kind of environment I want to foster, so people do something that seems meaningful."

Brent Ferree

Enterprise Architect, Allegis Group

"IT Crowd brings a great asset for the team. It is terrific, an example of commitment"

Brent Ferree

Enterprise Architect, Allegis Group

"Some of the talent that I've seen so far is definitely very competitive, skilled. Candidates were definitely superior to those from some of the other places I source; they had resumés that I would say are definitely worth looking at, competitiveness-wise."

Brent Ferree

Enterprise Architect, Allegis Group

"If you're in the market looking for talent for a company you should talk to IT Crowd. They can definitely help solve the problem for you because oftentimes, you only have a rough idea of what you're looking for, and they know it."

Brent Ferree

Enterprise Architect, Allegis Group

"I've done several projects with teams in Mumbai and Bogotá, Colombia. I've even traveled there and it can be quite a challenge. I would recommend seriously considering IT Crowd. Getting to know them and how they work is worth your time"

Brent Ferree

Enterprise Architect, Allegis Group

"IT Crowd's team enjoys the work, shows up, is engaged, wants to be part of it, and is excited; he's also learning and growing his skills. That's the kind of environment I want to foster, so people do something that seems meaningful."

Brent Ferree

Enterprise Architect, Allegis Group

"IT Crowd's team enjoys the work, shows up, is engaged, wants to be part of it, and is excited; he's also learning and growing his skills. That's the kind of environment I want to foster, so people do something that seems meaningful."

Brent Ferree

Enterprise Architect, Allegis Group

"IT Crowd's team enjoys the work, shows up, is engaged, wants to be part of it, and is excited; he's also learning and growing his skills. That's the kind of environment I want to foster, so people do something that seems meaningful."

Brent Ferree

Enterprise Architect, Allegis Group
Technologies

Django

React

React Native

Python